Lucy, my cabin mate, has worked by the CTD half of the night so she is
fast asleep in the bunk bed below me when I sneak out and head up to the
bridge just before seven. It's a beautiful morning. Scattered ice floes
around us, and a few ice bergs by the horizon – but the people on the
deck are more interested in the screens than in the view. Svein, a
colleague from Bergen, comes over and lets me know that they've seen on
the "fish-finder". "It" is the mooring I deployed here four years ago,
and I'm utterly relieved to hear that it is still here! There are so
many things that can go wrong when you deploy moorings in Antarctica –
especially when you have to wait four years before you can pick it up!
When  the captain finally arrives, he glances out at the ice and gives
the permission to "release". A few commands on a computer – and an
acoustic signal is sent out telling the "acoustic release" on the
mooring to drop the anchor. A few minutes later there are a couple of
orange buoys mingling with the ice floes a few hundreds of meters in
front of us.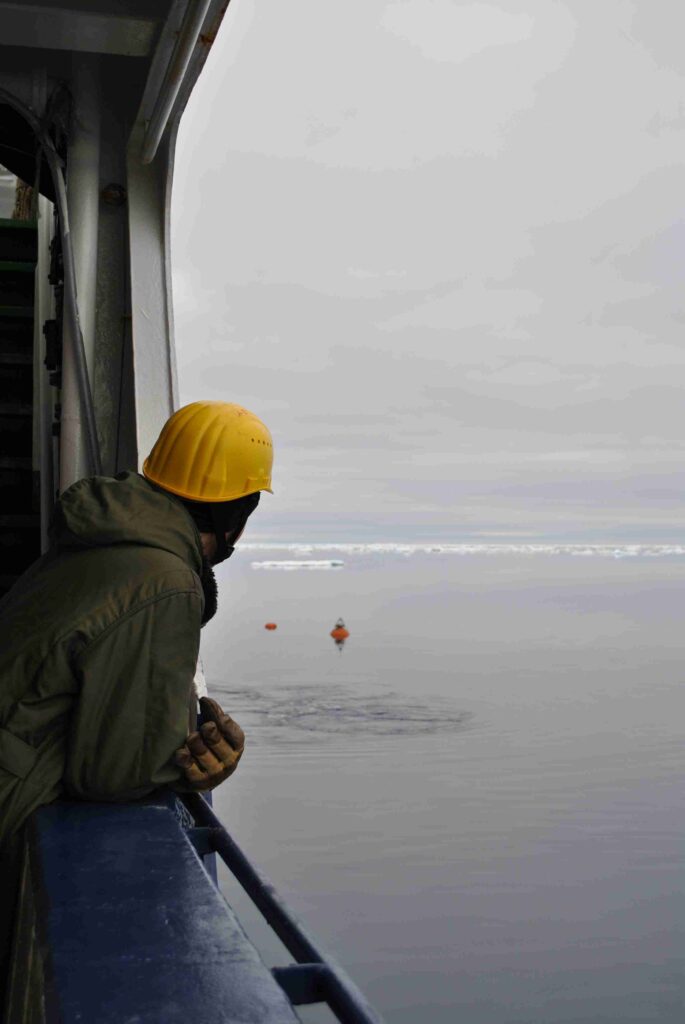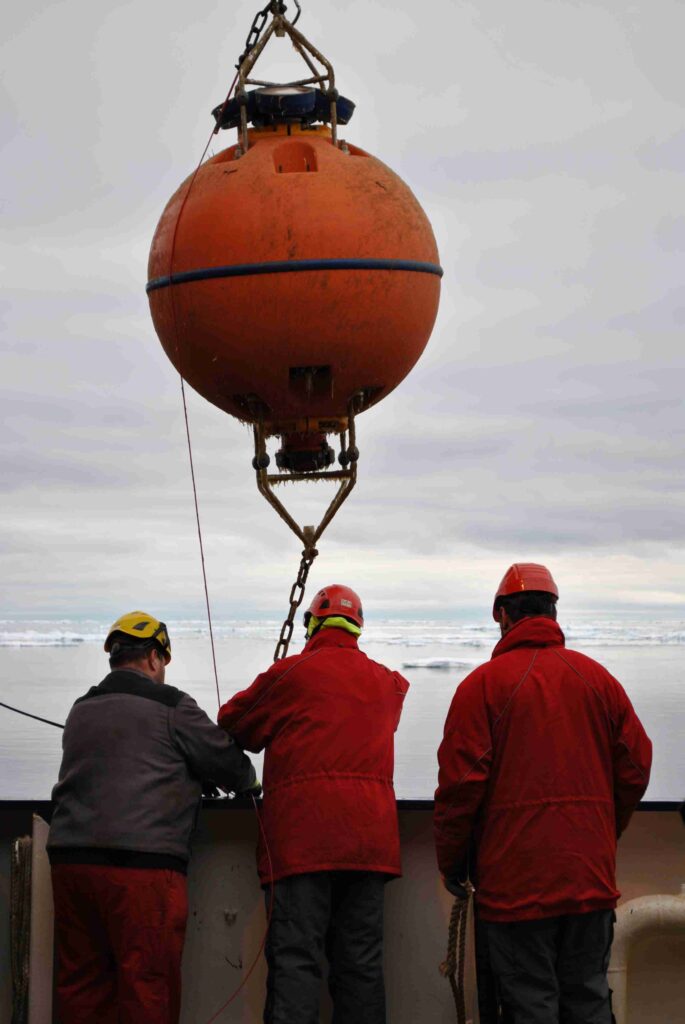 Two hours later, everything is on deck and the ship is streaming on to
the next station. I'm not sure what is happening there – but I know what
I've got to do. I've got four years of data to download, but first I've
got to wash away four years of biology that has colonized my
instruments!