Written by Anna Wåhlin
—
It is the final day of experiments here at the Coriolis platform. The apartment is emptied of personal belongings, bicycles are being returned, goodbyes are stretched out. The lasers will soon be dark, the platform will grind to a halt and the tank will be emptied. It has been a fantastic time! I am amazed at what we have accomplished together during these weeks – answers to some of the most basic questions that are currently asked about the future for the Antarctic ice sheet.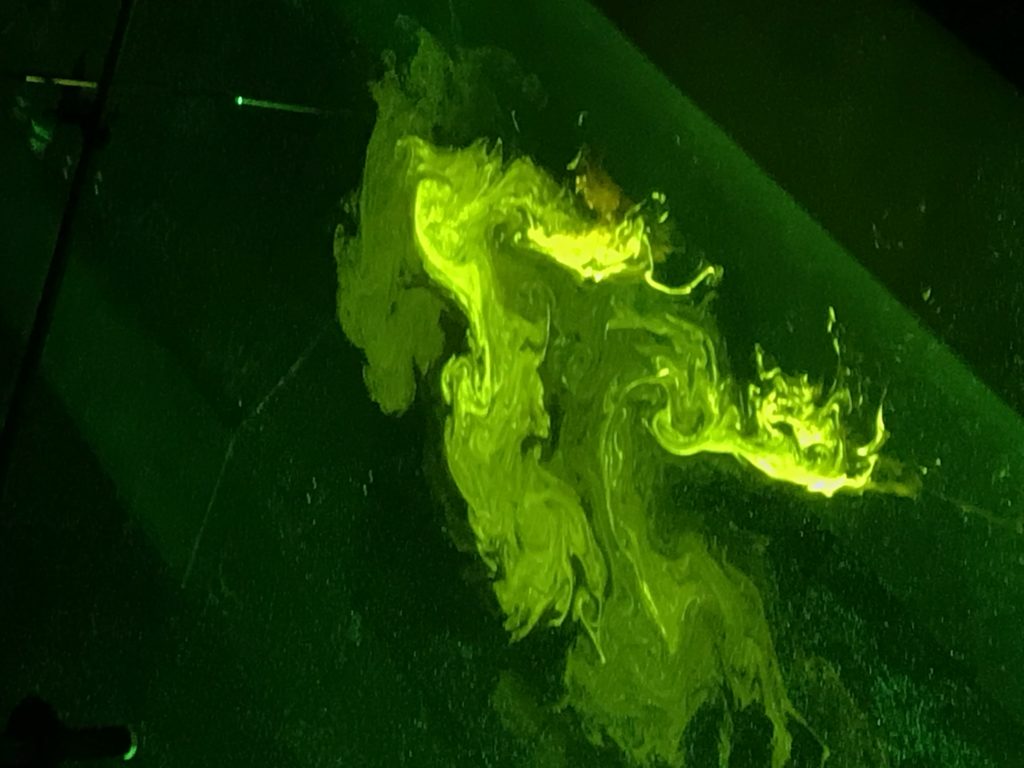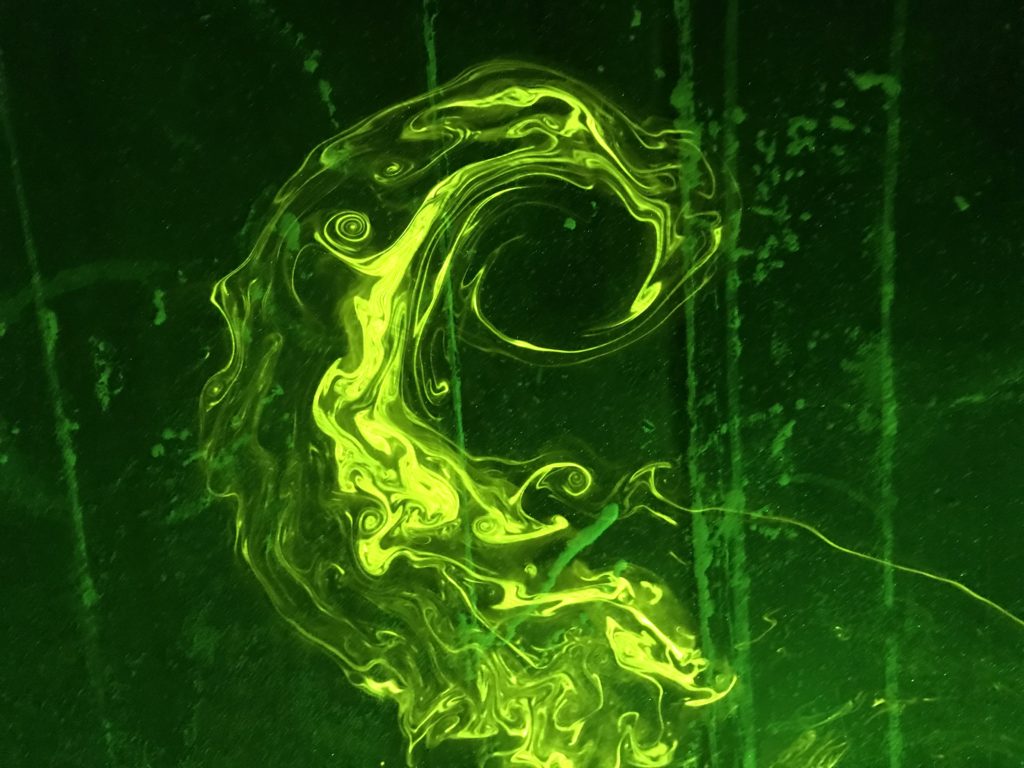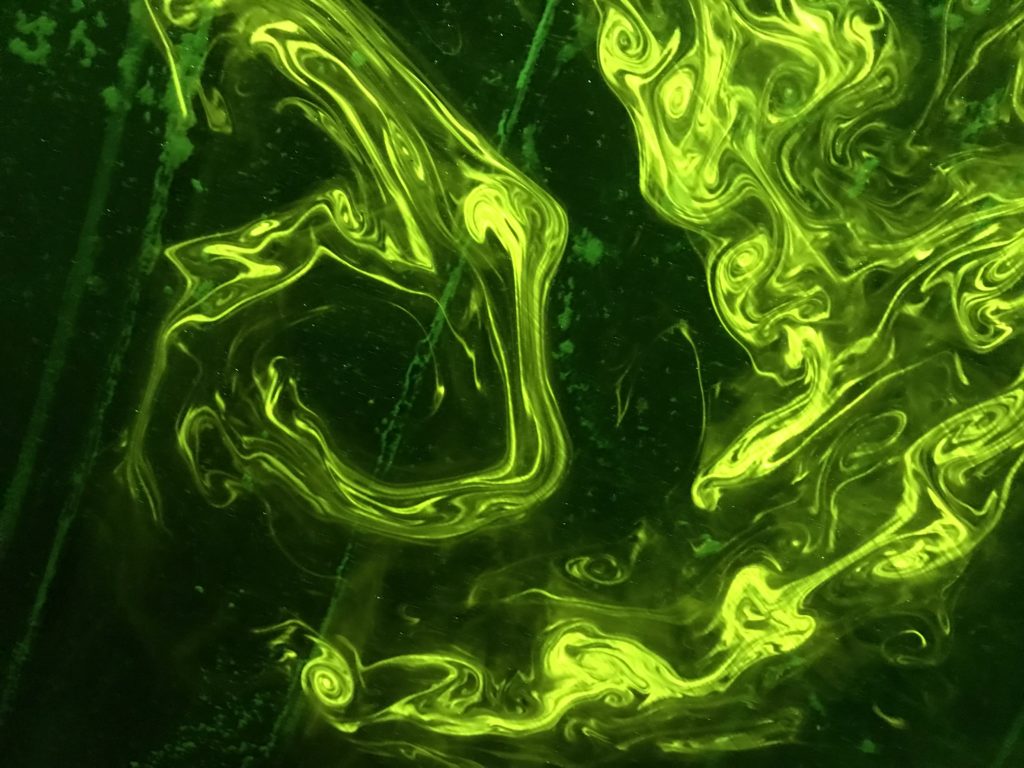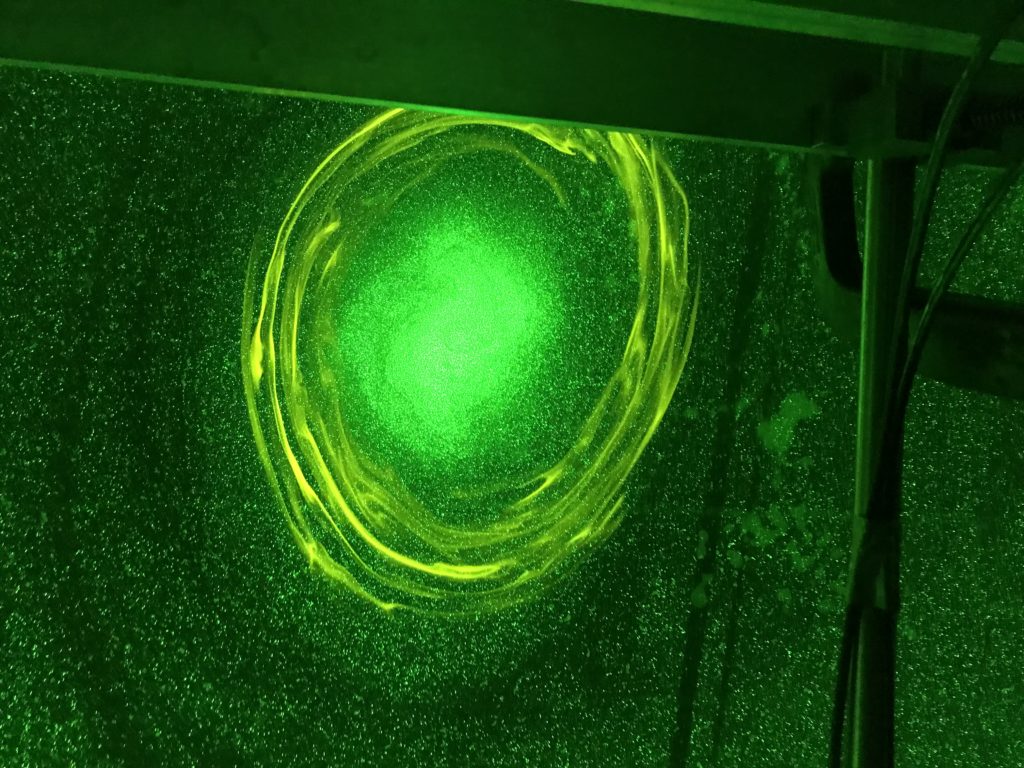 The last days have been spent re-running some of the experiments that needed an extra quality-check, and we finished the very last one only an hour ago. Next week I will stay behind alone to try to get some nice photographs of the flow for our future publications. In order to prepare for that we were testing some different dyes. Red dye absorbs the light of the laser efficiently and gives a dark shadow on the images. Our all time favorite is Rhodamin – it is a fluorescent dye that produces its own light if you shine on it with green laser. We spent a good hour simply staring at the eddies and flow, mesmerized by the motion and flowing patterns. A very fine ending to the week! And a suitable finale to the time we have spent here on the rotating platform.
Video: Visualization of a beautiful barotropic eddy created outside the channel. It stayed like this for a good hour. You can see the barotropic structure since it moves in unison on the surface and below the surface, in a nearly perfect two-dimensional motion.