Nadine just made me aware of this book on the Antarctic treaty  – written (by  J. H. Berkman & A. Pope) for children and illustrated by children from all over the world! It is available in different languages: Swedish, Norwegian, English, French, Spanish, Arabic, Japanese … and many more! Isn't that the perfect way to celebrate Antarctica day?
You can download the pdf (or order a paper copy) here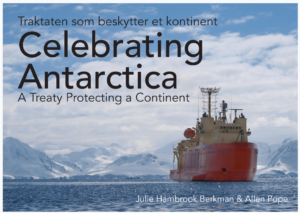 Happy Antarctica day!