"Fête de la Science" is a national event that promotes French science to the general public and gives access to research institutes and laboratories, including hands-on experiments, activities for the whole family and screening of movies. LÉGI is an important contributor for the region Isère and welcomed many important French people at the opening of the event on Thursday.
Here you can see the big crowd squeezed onto the surrounding platforms gazing at the rotating Coriolis tank, while Samuel and the director of the laboratory explained what kind of experiments they conduct in the lab. Unfortunately the tank was not filled with water yet, but the topography for our experiments that will start next week was mounted in the tank.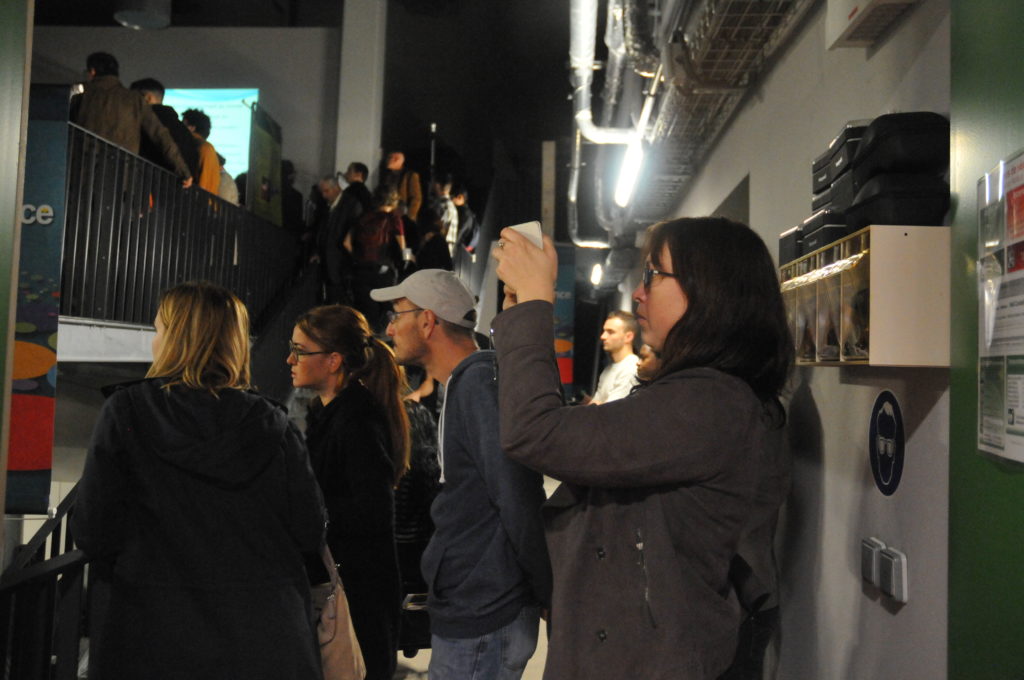 Among the visitors there were also journalists that interviewed Céline afterwards. It was screened on the local TV channel France3 and is available online: http://france3-regions.francetvinfo.fr/auvergne-rhone-alpes/emissions/jt-1920-alpes.
A short translation of what the journalists says in the beginning and what Céline explains about the background of the experiment:
Journalist: It looks like a big merry-go-round. Its name is Coriolis. With 13-m diameter, it's the largest platform of its kind in the world. People come from all around the world to use it. Here, Swedish scientists are preparing their experiments that they will perform with a lot of instrumentation and nearly 1m of water height. They are studying the melting of Antarctic glaciers.
Céline: « Once the glaciers have melted, and have produced a relatively fresh water, what does this freshwater do ? To which depth does it sink, where does it go to, how does it mix with the rest of the water column, and which consequences does that have on the whole global ocean circulation ? »